What to Put in Your Home Bar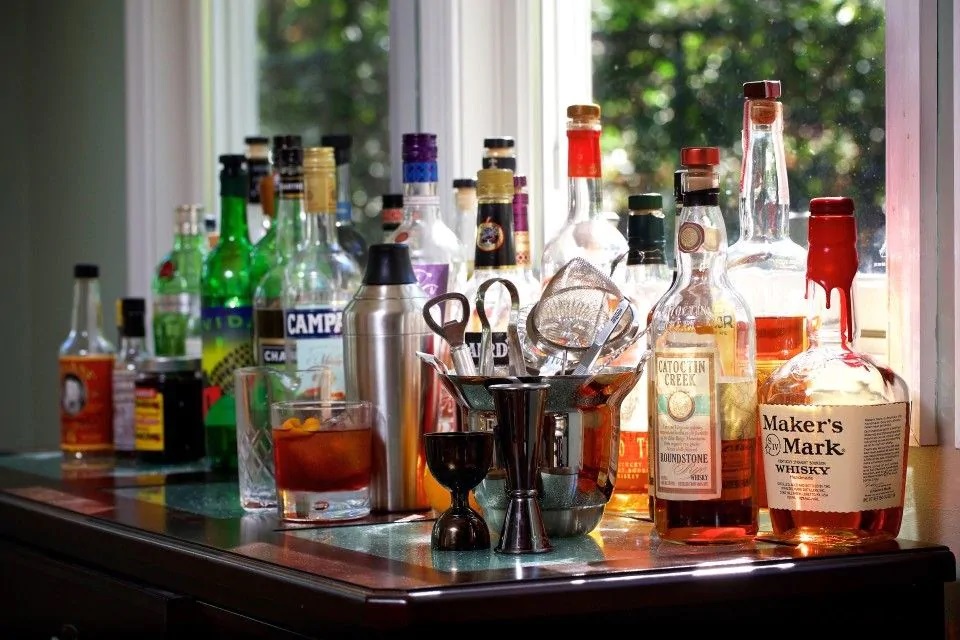 Building a home bar is an intriguing proposition which many talk about but rarely accomplish. A home bar if well done can be a great addition to your home and better yet, your man cave.
We at Dawnvale, aim to design a home bar that best suits your tastes while still being functional. A home bar does not have to be completed at once. You can start small and add additional components as you continue enjoying the bar.
Despite the countless designs available for home bars, there are certain things that a home bar must have:
Alcohol
A bar without alcohol is like a body without blood…dead. What you stock your home bar with is crucial to enjoying your bar whether with company or when alone.
When buying alcohol for your home bar, it is a good idea to buy drinks that you like imbibing. If you buy drinks to please others, you may spend a lot of cash at the liquor store for drinks you don't take.
If you like to mix cocktails, you should buy drinks to make cocktails you already know how to make. As you learn how to make more drinks you can buy other varieties. However, it is advisable to have the classics namely gin, vodka, whisky, rum and beer.
Mixers and Garnishes
For some people, what you mix their drink with is just as important as the drink. Therefore, it is crucial to decide early on which kind of mixers you will be buying for your home bar.
Mixers can include juices, sodas and cola drinks. You can also buy bitter to add some flavor to your drink.
You can also buy garnishes for your home bar to decorate your drink. The garnishes you use will depend on the alcoholic drink you stock up on in your bar.
Bar Accompaniments
Although alcohol is the crucial ingredient, there is more to a bar than the drinks. Certain peripheral items can make or break a home bar.
Glassware is one of the most crucial of bar accompaniments. You should get different glassware which you will use on different occasions and for different drinks.
Other accompaniments include shakers, strainers, toothpicks and napkins. You can also add some music to the bar to give it some ambience.
If you like making cocktails in your home bar, a mixologist recipe book can be of great help. You don't have to buy it all at once but you can buy accompaniments as your bar needs them.
Storage
Another crucial element of your home bar will be your storage spaces. All the alcohol, mixers, garnishes and bar accompaniments mean nothing if you have nowhere to store them.
A cabinet or a rack can help to handle your glassware. You should also make some space for your mixers such a shelf. A stand for your garnishes is also not a bad idea.
A fridge is one of the most vital storage units you can place in a home bar. It can also be used to store juices and sodas while keeping them cold. Getting ice from your fridge will also be helpful.
The above are some of the things you can put in your home bar. You can either add or reduce the items depending on your space and capability.