Home remedies to froth milk without an espresso or frother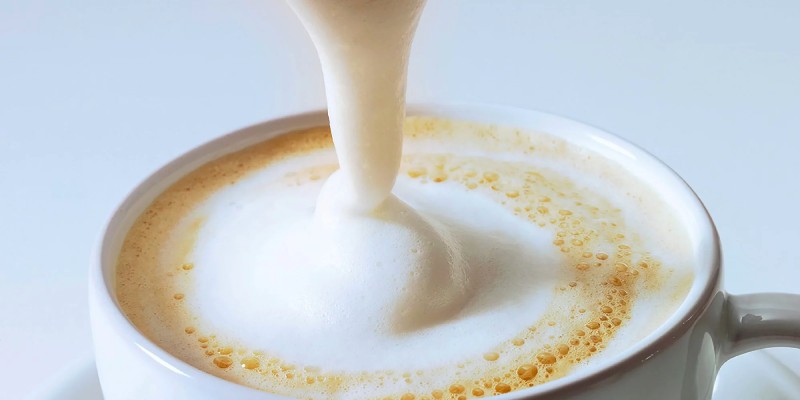 Preparing an espresso in the best traditional Italian style at home can seem like an impossible task. Not everyone has special machines for this type of drink and few know how to make them through other mechanisms. One of the most complicated steps is to froth the milk with that special touch that only an expert barista can achieve.
Commonly, the process of creating rich and palatable foam is done with a steam dispenser found in espresso machines. The procedure is to place the milk in a metal vase and immerse the nozzle inside it so that it begins to fill with hot air and that consistency can be obtained. Then pour it over the concentrated coffee for a phenomenal drink. Do you know how to froth milk without a frother to achieve that result at home? Here are some good recommendations.
Use the microwave
With that simple device that is used to heat food and even the coffee itself, you can make the milk foam. The first thing is to have an airtight glass jar, such as mayonnaise, jam or artisan cookies. You have to place the amount of cold milk you want inside, leaving a little space for it to expand a little when frothing.
Close the bottle very well and shake vigorously by hand for approximately one minute. It is uncovered and placed in the microwave on full power for 30 to 45 seconds. In this way, the foam will curdle in the heat and be ready for use. It can also be made quickly in the blender, for just five seconds, and popped into the microwave.
Use a French press
Likewise, with a French press the milk is transformed into foam and in greater quantity than with the prior art. To do this, the milk is heated in a pot without boiling or is placed in the microwave for 30 or 45 seconds. Next, it is emptied into the press vessel and closed. With the filter handle, you start to go up and down in a wild and fast way. The purpose is to filter air and foam. Remove the lid and serve immediately.
Stir with a whisk
The balloon whisk for making creams and sauces is perfect for frothing milk. In a pot, preferably a small one, place the desired amount of cold milk and heat it over low-medium heat. With this utensil or with an electric mixer, you start to beat constantly. The liquid must not reach the boiling point. While it is heating and stirring, the foam is formed. The downside is that it is not as dense as it is in coffee shops or previous recommendations. However, the texture is quite tasty.
Milk whisk
This method is even used with powdered milk and cold water. When the water is on the fire, the milk is incorporated and mixing with the wire tool to unify and produce foam.
Although they will not be the same as those of master baristas and experienced coffee growers, at least you can taste a delicious coffee.