5 Things to Consider When Relaunching a Restaurant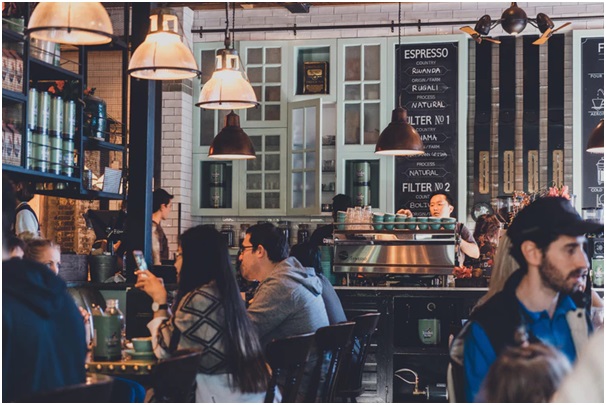 Whether it's under new management or you're trying to revive the fortunes of a flagging brand, relaunching a restaurant is a great way to generate interest in a business and find new patrons. Indeed, something as simple as a name change or a refurbishment can be enough to get the whole town talking, and put your business back on the map. But before you cut the red ribbon, consider these five points to ensure your relaunch is a success…
Marketing your business
One of the most common pitfalls for restaurants is marketing and ensuring enough people know about your relaunch. Its all well and good asking your friends to share your post on Facebook, but real marketing is so much more than that. Work with a reputable company that can provide photography, web design, social media management and SEO if you want to stand out from the crowd in today's competitive hospitality sector. If you leave your marketing to word of mouth alone and your bookings will dry up in a couple of weeks.
Staffing your kitchen
Once you've decided that you want to rebrand your restaurant, you should consider whether you need some new members to add to the kitchen. Even if problems at your restaurant didn't lie with your food and kitchen team, injecting some new blood can add some excitement to your team, so get in touch with one of the many UK hospitality recruitment agencies and advertise for new kitchen hands. They'll only send you the creme of the crop.
Choosing a menu
It wouldn't be a relaunch without a new menu, so get your chefs together and come up with a dozen new dishes to sample with your managers and higher-ups. If you're serious about making a success of your new business then you could even invite some old customers to come and try a few dishes for free to gather their feedback – the highest-rated menu items stay and the lowest go the journey. Focus on your customers, not your own personal tastes.
Learning from lessons
Something else to consider before relaunching is why you want to relaunch. Perhaps your establishment earned a bad reputation for slow food, cold food or even low-quality food, or maybe your service was poor and your staff were rude? Get to the bottom of what went wrong last time and really learn from those mistakes, or your business simply won't survive.
Organising opening da
Finally, let's talk opening day. You want to ensure you restaurant launch goes off with a bang so start planning weeks or months in advance so that every finishing touch is considered. You might want to hire a local celebrity to open your restaurant or organise a gig to encourage customers to stick around after their meal? Once you've got your plan in place, consider hosting a "soft launch" with close family, friends and patrons to test the waters so that when your business does reopen, your staffers aren't overwhelmed and make mistakes.
Relaunching a restaurant can be tough, but with the attitude and team, it's certainly possible. We wish you the very best of luck and hope that our suggestions give you a helping hand.