Top 7 Places To Eat In South Delhi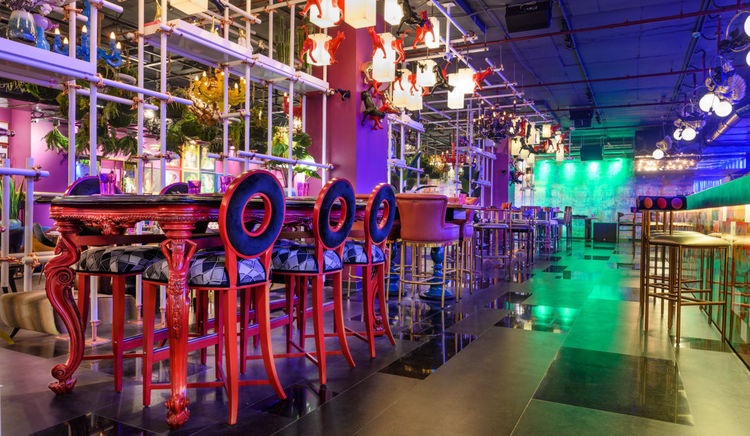 South Delhi is best-known for its green spaces, beautiful and affluent neighbourhoods, rich cultural and social scene, and for the most amazing shopping, dining, and pubbing experience that it has to offer. A number of restaurants in South Delhi are listed among the country's best. If you are a true-blue gourmet, here are some of the choicest restaurants and eateries you may want to try out.
Burma Burma – Very few restaurants in India serve authentic Burmese cuisine. Burma Burma at Select CITYWALK in Saket manages to stick to authentic recipes from Myanmar and dole out some of the most delightful fare you are likely to find in south Delhi. The ambience is warm and welcoming and the menu pleasantly diverse.                   
Cuisine – Asian, Burmese, Tea
Indian Accent – Indian Accent is what happens when quintessential desi flavours meet international innovation. Ranked among the World's 50 Best Restaurants in 2019, Indian Accent is the best place to dine in, if you are looking at an eclectic blend of refreshingly new recipes with traditional techniques. The suave and stunning ambience makes for a fine dining experience. 
Cuisine – Modern Indian
7 Old Town – Hauz Khaus can by itself be a heady cultural experience. Add to that a wonderful restaurant like 7 Old Town and you may well be in the heartland of epicureanism. This place offers a number of cuisines to choose from and the menu features some innovative cocktails too. The ambience is chic and smart and easy going at the same time.
Cuisine – Continental, Asian, Indian
Sattvik – Beautiful interiors and delectable vegetarian fare – that is the USP of Sattvik restaurant at Select CITYWALK mall. The straight-from-the-Indian-kitchen dishes topped with generous tempering of desi ghee do not fail to tug at our heartstrings. The jumbo thali served here is a food connoisseur's delight. Sattvik is one restaurant in south Delhi you must not miss.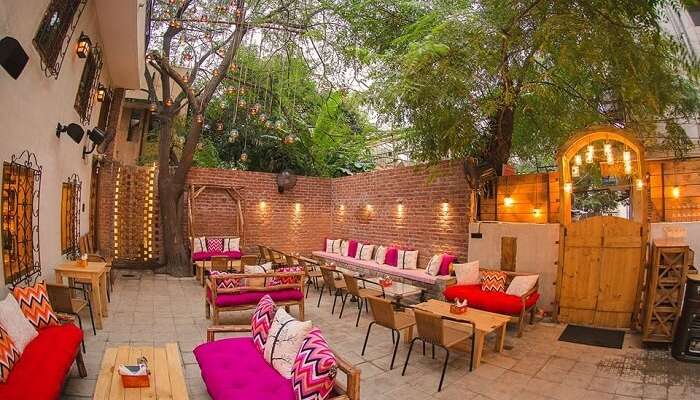 Cuisine – North Indian
1 Oak Cafe & Bar – The 1 Oak at Defence Colony (or Def Col as it is better known) is one place you will keep coming back to time and again. The elegantly done up interiors are only to be outdone by the hearty Continental and Asian delicacies on the menu. 1 Oak's pizzeria is arguably the best in south Delhi.
Cuisine – Italian, Continental, Asian
Music & Mountains – Hillside Café – Greater Kailash 1 (GK1) is home to some of the finest eateries in Delhi but nothing quite beats the food and ambience of the Hillside Café. The very authentic continental fare and the quaint interiors transport you from the bustle of the Indian capital city to the French Alps. 
Cuisine – Continental, Italian
Saravanaa Bhavan – South Indian cuisine is a world unto itself and Hotel Saravanaa Bhavan is a gourmet's haven. From piping hot rasam to a variety of dosas, from idlis and uttappams to the most delightful mixed rice dishes, this is a place you simply cannot miss. The Hotel Saravanaa Bhavan at Select CITYWALK is the perfect place to find some soul food. 
Cuisine – South Indian