4 Tips for Trying New Healthier Wholemeal Flour Recipes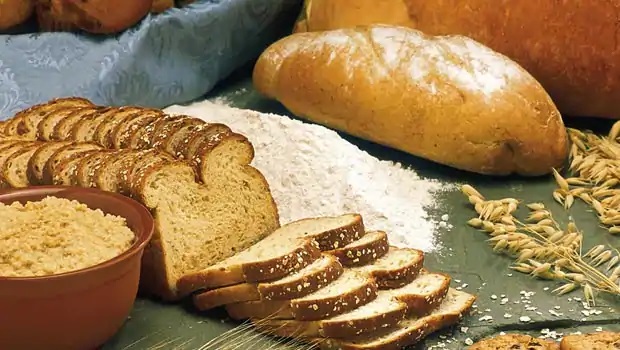 No kitchen cupboard is complete without flour. Singaporeans use it for noodles, bread, pastries, cookies, pancakes, and crepes. They also use flour to make mouth-watering rice cakes and tapioca pearls.
Like other pantry essentials, flour has different types. According to Bake starters, there are at least 15 flour types in the city-state—and residents cook or bake specific food items with them or use them in place of one or the other. These options include wheat flour, gluten-free flour, self-rising flour, or Hong Kong flour. But among the many flour choices, all-purpose flour is arguably the most popular option. You may even have a bag of one inside your kitchen cabinet right now. But did you know that all-purpose flour is not the healthiest type?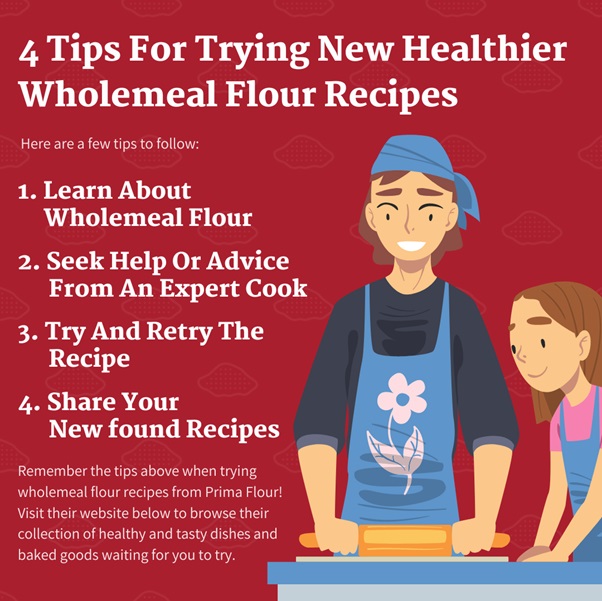 For many food and medical experts, wholemeal flour is healthier than other flour types. Thanks to its nutrient-enriched grains, wholemeal flour can help you avoid different heart diseases, type 2 diabetes, or even cancer. It can even support your digestion and lower your risk of experiencing a stroke.
Due to the many health benefits of wholemeal flour, people have been sharing recipes that use this ingredient. Some developed dishes that specifically call for wholemeal flour, while others found ways to replace other flour types with whole-grain ones. If you plan on trying these recipes, here are a few tips to follow:
1. Learn About Wholemeal Flour
If you are cooking or baking with wholemeal flour for the first time, research this product and see what it can and cannot do for your dish. Since it is a high protein flour, it will react differently than all-purpose flour—so make sure you understand its properties before working with it.
2. Seek Help or Advice from An Expert Cook
Trying wholemeal flour recipes can be overwhelming. If you have a relative or friend who works as a chef, do not hesitate to ask them for help since they may have the knowledge and experience of working with wholemeal flour.
3. Try And Retry the Recipe
Do not be too hard on yourself if you encounter mishaps while making cinnamon rolls, pizza doughs, or chocolate chip cookies with recipes you found online. Nailing a cooking or baking endeavour on the first try is challenging, and you can always retry the recipes to achieve perfection.
4. Share Your Newfound Recipes
If you find joy following your long list of wholemeal flour recipes, you can spread happiness by letting your loved ones try your whole wheat dishes or baked goods or share the recipe with them. You can even cook or bake together using your newfound healthier flour option.
Remember the tips above when trying wholemeal flour recipes from Prima Flour! Visit their website  below to browse their collection of healthy and tasty dishes and baked goods waiting for you to try.