3 Sweet Dishes Most Loved By Kids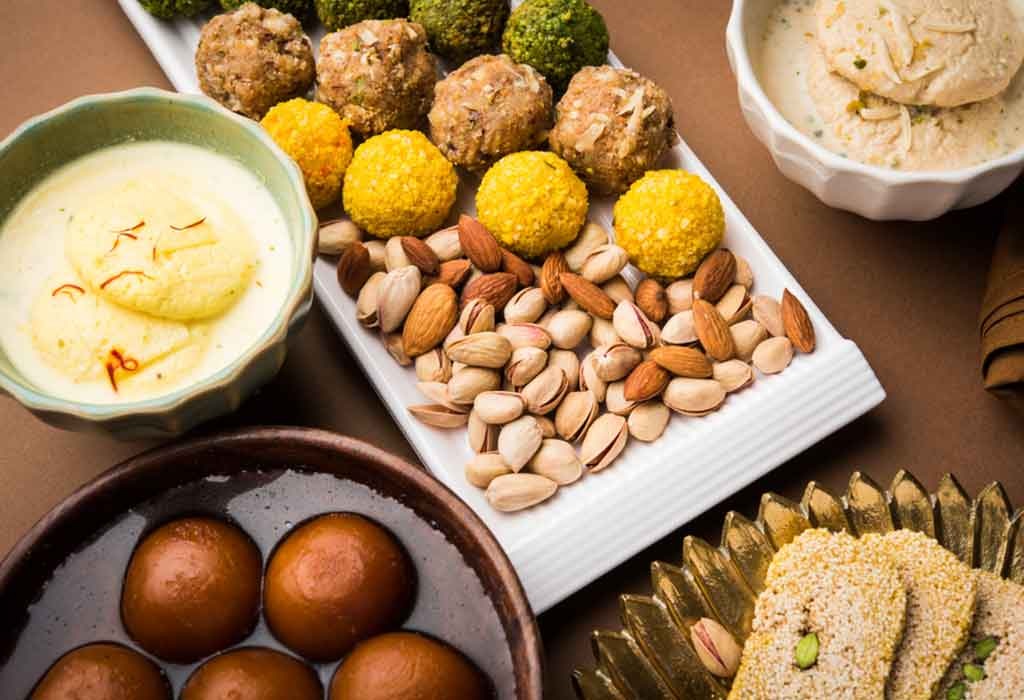 The most awaited festival Diwali is incomplete without sweets. When it comes to kids, choosing the right kind of dish can be a tricky part. However, there is a loop to this as well; there are some special sweet recipes that the kids absolutely love, and even the pickiest of them cannot turn away. Well, to make things easier for you, we have listed the top three sweet dishes that the kids love.
1.     Gulab Jamun
The sweet-savoury 'Gulab Jamun' is one such dish which is loved by one and all. One cannot say no to this soft juicy delicacy. But, the challenge usually comes with its preparation. So, to make it easy, we are hereby presenting a quick and easy Gulab jamun recipe for you to start with:
Ingredients-
½ tin (200 gm) Nestlé MILKMAID
200 gm Sooji/Rava
600 gm, grated paneer
2 cups (200 gm )Flour
1½ tsp baking Soda
1½ tsp baking Powder
2 liters water
Oil (frying)
1 kg sugar
6-8 nos, coarsely crushed cardamom
Recipe:
Step 1: Take a pan and boil water. Add sugar and prepare the sugar syrup or Chaashni.
Step 2: Once the syrup is ready, keep it aside. Further, add some crushed cardamom and let it cool.
Step 3: Take a bowl and mix paneer, sooji, flour, baking powder, baking soda, and Nestlé MILKMAID. Prepare a soft dough.
Step 4: Then divide this dough into 30 to 35 portions. Make a round or oval shaped ball out of each part.
Step 5: Take a wok and add oil. Then fry the golden balls and then put them in sugar syrup.
The delicious Gulab jamun is all set to be served and consumed.
2.     Thandai Ice cream
Can a child ever say no to ice cream? No, right! Well, using Nestlé MILKMAID in your otherwise mundane thandai ice cream will enhance the flavors. Prepare this at your home and watch your child fall in love with thandai.
Ingredients-
½ tin (200gms) Nestlé MILKMAID
½ tsp poppy seeds
3 peppercorns
8-10 rose petals
5 almonds
1 tsp fennel seed
A few strands of saffron
½ tsp cardamom powder
200 ml fresh cream
Process-
To make the thandai powder, you have to coarsely grind fennel seeds, peppercorns, saffron, almonds, and cardamom together.
Next, whip the cream and add Nestlé MILKMAID, thandai powder, and some rose petals. Mix the ingredients well.
Pour the mix into an air-tight container and freeze till it sets.
The thandai ice cream recipe is never going to disappoint. Make it for your kid and look for the big smile they will soon have.
3. Sooji Ladoo or Rava Ladoo
What is Diwali without Sooji Ladoo? Not only is this the easiest recipe to make, but it is loved by the kids too. The little balls will have all the goodness of ghee and dried fruits. Learn to make your favorite Sooji Ladoo using Nestlé MILKMAID. Try this Sooji Ladoo Recipe with this twist.
Ingredients-
½ tin (200 gm) Nestlé MILKMAID
25, chopped almonds
20, chopped cashew Nuts
⅔ cup (100 ml)Refined oil
200 gm Nestlé Everyday Dairy Whitener
500 gm Sooji/Rava
1⅓ cup (200gm) Nestlé Everyday Shahi Ghee
Recipe:
Step 1: First, one needs to take a Kadhai with a heavy bottom. Once you put it on flame, add sooji, oil, Nestlé Everyday Shahi Ghee. Cook the entire mixture for 10 to 12 minutes on a medium flame. Keep stirring and let it turn golden brown.
Step 2: Add all the chopped nuts to the mixture.
Step 3: Once this mixture is cold, you may add Nestlé MILKMAID and Nestlé Everyday Dairy Whitener and mix well.
Step 4: Let the mixture cool down completely. Then divide this mixture into 24 portions. Then roll these portions into ladoos.
Once ready, serve your little ones. You can also store these for a few days.
So, what are you waiting for? Grab your apron, make these sweet recipes for your kids, and enjoy them and your whole family.