The Best Teatime Snacks For Maximum Health Benefits
The best teatime snacksto go for are the ones that are healthy and tasty at the same time. It isagood wayto ensure regular consumption of nutrition-packed foods. By avoiding fried and unhealthy snacks in the evening, you can give your digestive system a much-neededbreakuntilnight-time.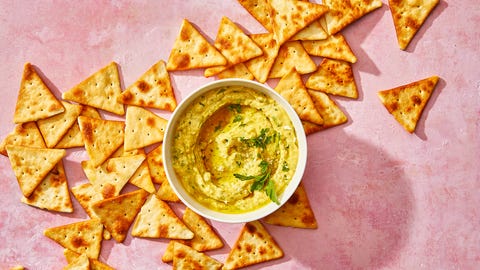 Key superfoods, such as flaxseeds, granolas, rusks, sprouts, and low-GI fruits, can help regulate blood sugar in the body, while providing a nutritionalboost with your evening cup of tea. These snacks are a great way to keep the energy in your system high, while offering variety around this much-loved time of the day.
Tea Rusks
Tea rusks are a versatile snack that can fill you up till dinner, and keep your mood elevated through the day. They are a great addition to any existing nutritional plan, providing much needed fibre and protein to the body. In fact, a butter rusk has the right combination of the three major nutritional elements, fat, carbs, & proteins, making it the perfect teatime snack.
You can supercharge your rusk intake, by going for cardamom-infusedoptions. The elaichi rusk is being manufactured by leading brands in the space, including Modern Foods, and is a great source of antioxidants and essential minerals. Fruity rusks are another excellent source of nutrition andare quite popular in families with younger children.
Sprouts (Bhel)
Sprouts are an organic and versatile snack that can be consumed at any time of the day. They are especially powerful when enjoyed in the evening, as they can be prepared in the form of a bhel. The mixed bhel can be a light snack, while having the nutritional goodness of tomatoes, onions, chickpeas and sprouted grain.
Sprouts can also be enjoyed with a bit of salt and pepper,to round off your daily fibre intake. The superfood also enhances blood flow within the body, while being great for the heart. They also help reduce acidity in the body, which can aid in the overall digestion of your day's meals.
Trail-mix of nuts (peanuts, almonds, granola)
Trailmixes are the perfect go-to snack, if you are out on an evening drive or you need to have something filling with your tea. You can create your own version of trail mixes, by adding granola, almonds, cashews and other nutritionally dense superfoods.
They can be stored relatively easily, in the form of zip-lock bags and jars, making them the perfect companion for an evening picnic or a walk in your favourite park. Trail mixes can also be made more fun, by adding some crunched-up rusks, biscuits or cookies.
Light tea sandwiches
Tea cakes and sandwiches are a staple of the evening tea preparations, which is whyit's important to maximize the health benefits of this combination. By opting for healthier whole-wheat options, and switching out the filling for more nutritious alternatives, the evening sandwich can be a great energy booster for kids and adults.
Light sandwiches, especially those made with pudina chutney, cucumbers, or boiled eggs, can fill in for a missed lunch or add some variety to the everyday routine. They are compliant with most prescribed diets, making them truly compatible with anyone's eating schedule. They can also be easily packed and taste best with a hot cup of masala tea.